FROM ELEGANCE TO ENERGY EFFICIENCY, WE
HAVE YOU COVERED EVERY STEP OF THE WAY
FROM ELEGANCE TO ENERGY EFFICIENCY, WE
HAVE YOU COVERED EVERY STEP OF THE WAY
At Great American Exteriors our purpose is to enrich and enhance the lives of our customers, teammates and communities by adding value to your home and neighborhood through exterior home improvements.
GRAMEX's experienced exterior designers can help you create your new exterior using custom climatized materials that will provide the highest return on investment and efficiency. WE CAN TRANSFORM ALL OF YOUR HOME'S EXTERIOR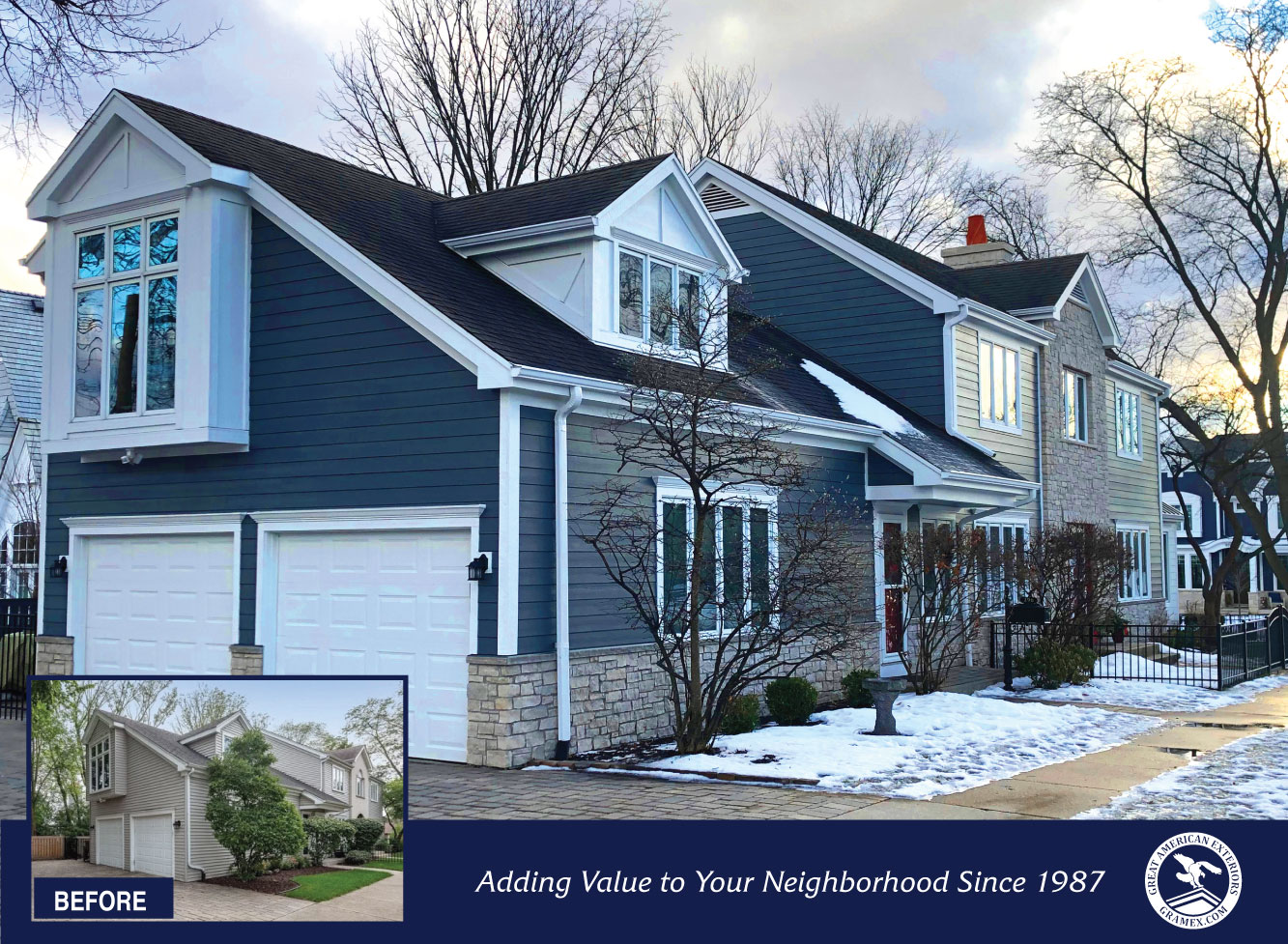 WHAT YOUR NEIGHBORS ARE SAYING
GREAT AMERICAN EXTERIORS SERVICES
Adding Value to all of Chicagoland
With OVER 12,000 homes serviced since 1987, no matter where in the Chicagoland area you live, we can help beautify your investment.