New concrete can add value to your home by providing durable and low-maintenance surfaces that improve functionality and aesthetics, enhancing the overall quality and enjoyment of your living space.
STEPS • DRIVEWAYS • PATHWAYS
GREAT AMERICAN EXTERIORS CONCRETE BENEFITS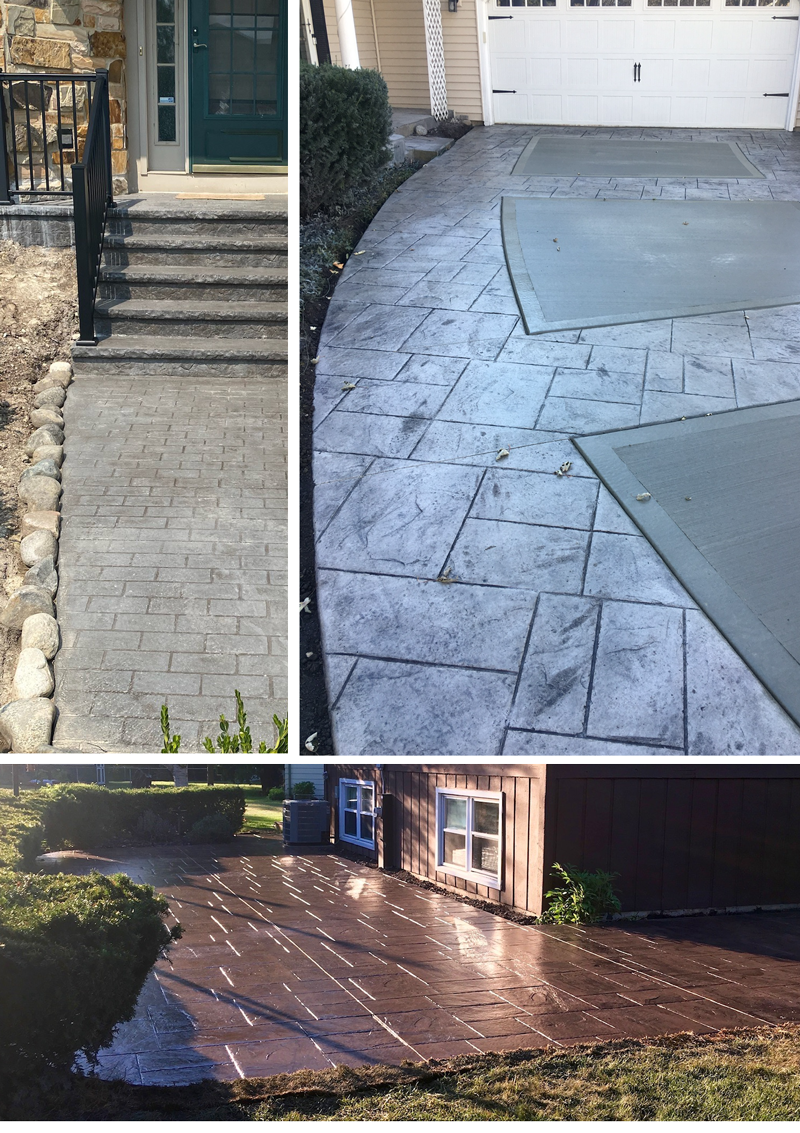 Durability: Concrete is known for its exceptional durability, making it a long-lasting choice for various applications in your home.
Strength: Concrete has high compressive strength, allowing it to withstand heavy loads and resist damage from everyday wear and tear.
Low maintenance: Once properly installed, concrete requires minimal maintenance. It is resistant to stains, easy to clean, and does not require regular sealing or refinishing.
Versatility: Concrete can be used in a variety of ways throughout your home, including driveways, walkways, patios, basement floors, and garage floors, offering versatility in design and functionality.
Improved Property Value: Adding a concrete to your home's exterior can increase the market value of your home, making it a worthwhile investment that can yield returns if you decide to sell in the future.